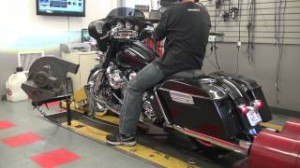 When it comes to performance, the name to be is ProCharger. ProCharger has been an industry leader in aftermarket performance products for all of your favorite toys! Whether it's automotive, trucks, motorcycles, Marine, or even ATVs, ProCharger has a performance product for your engine! Whether you want the world's fastest car, or just a Polaris Rzr that will scare the daylights out of you, while running on pump gas, ProCharger is the company to turn to.
At DAS Performance, located at 1901 Bridge Street in Dracut, Massachusetts, we take great pride in installing ProCharger products into all types of motorcycles and ATVs. Whether you own a custom Harley Davidson, Suzuki, Kawasaki, Honda, or Yamaha, we can install a performance kit that'll give you a huge power boost. If you are interested in checking out ProCharger's products, they will be located off the Lazelle Street entrance at this year's 74th annual Sturgis motorcycle rally, with ProCharged dynas, softails, and baggers all on display, along with ProCharger's own custom Road King, Dyna wide glide, and a 2014 Street glide.
Supercharging engines has become very popular because you can get serious performance from lower octane pump gas with exceptional reliability while having minimal impact on your fuel economy. Also, superchargers are easier to install and maintain then building a performance engine. Superchargers do not require purchasing additional fuel like nitrous oxide systems do, and once it's installed there are no additional expenses. The benefits to ProCharger superchargers are that most products are 50 state legal, and are incredibly reliable. If you're interested in installing a ProCharger product on your motorcycle, give DAS Performance a call at 978-453-0807 to schedule an appointment. We do performance right, and are sure you will be happy with ProCharger products and our service.