Riding season is here!!
Monday, 18 August 2014 20:19
Paul Fournier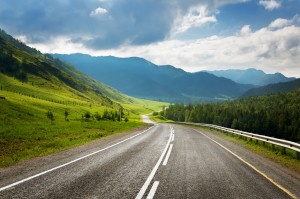 The days are now filled with sunshine, lasting longer, and providing more fun on the open roads! Taking that custom Harley Davidson through the back roads in mountainous areas of the northern White Mountains in New Hampshire is as close to heaven as it gets here in New England. Blasting down the Kancamagus Highway with 5 to 10 of your closest friends is something that everyone should experience. At DAS Performance, located in Dracut, MA, we can make sure your Harley Davidson is performing above and beyond your expectations with a large assortment of custom Harley Davidson performance parts, such as a ProCharger® Supercharger, or maybe adding a turbo to your Harley. DAS Performance specializes in performance tuning of Harley Davidsons, Suzuki's, Hondas, Yamahas and Kawasaki's. We are dyno tuning specialists, and also do custom exhausts, along with fabrication and welding. If you are looking to modify your sport bike or custom Harley Davidson, bring your ideas to the team at DAS Performance, and we can make them become reality. With over 18 years in the motorcycle and automotive service industry, our reputation speaks for itself. We have built some of the best looking custom Harley Davidson's out there, with clients all over the United States. We are always looking for new projects, as we are always interested in new optimization of performance and modification of anything that moves! Our motto is, "If it moves, we can make it move faster!" Give us a call at 978-453-0807, or stop into the shop and discuss your latest ideas about how we can make your custom Harley Davidson move faster and sound better!